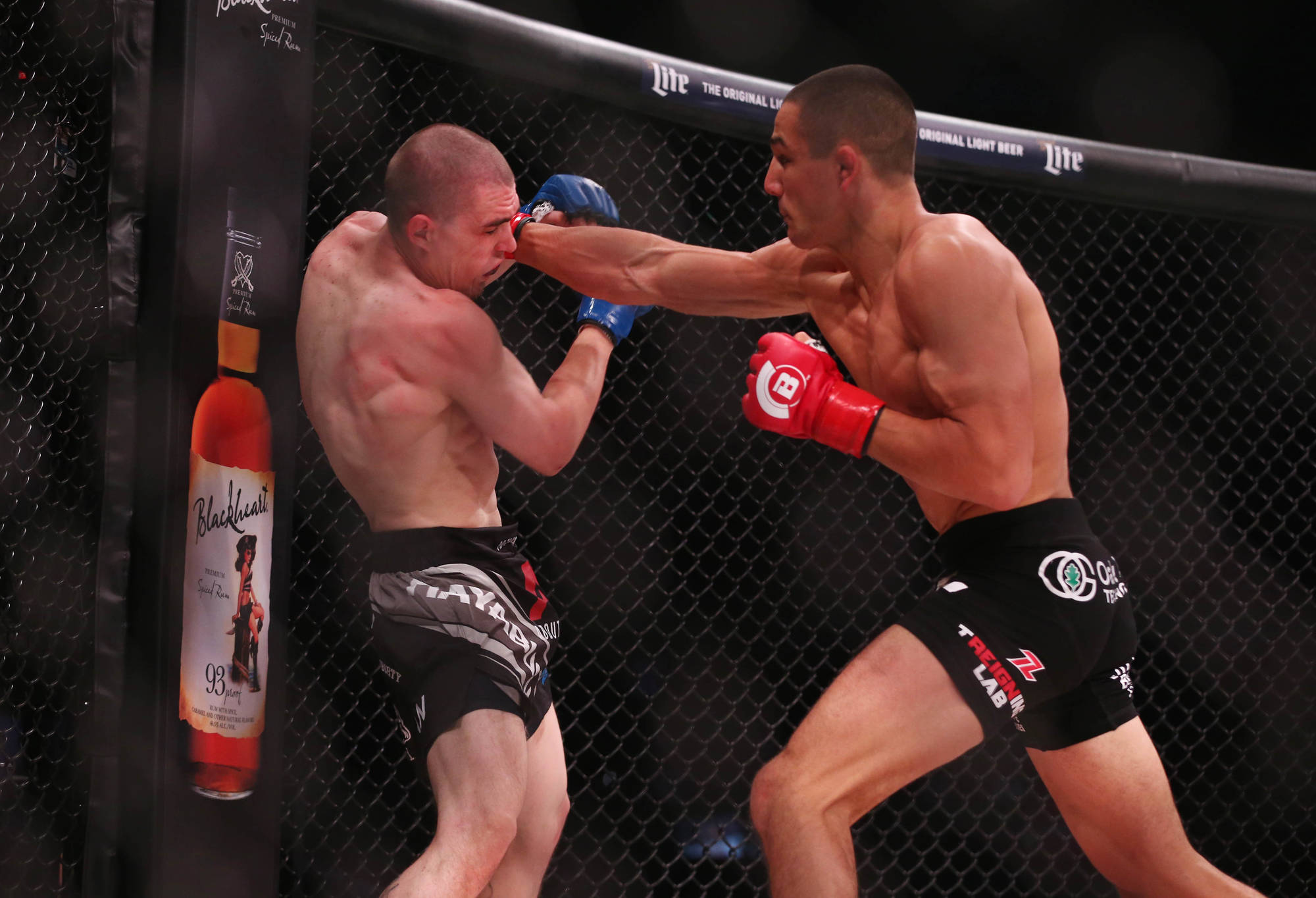 Sep 23, 2017; San Jose, CA, USA; Justin Linn vs Aaron Pico during Bellator 183 at SAP Center. 
Dave Mandel-USA TODAY Sports
Aaron Pico is quickly establishing himself as a fighter to watch in Bellator.
The 21-year-old world-class wrestler defeated Shane Krutchen in 37 seconds at Bellator 192 in Inglewood, Calif. on Saturday night. Pico needed only a few seconds to show his dominance of Krutchen. He quickly dropped his opponent with some vicious body punches that had fans buzzing.
The win helped Pico improve to 2-1.
Twitter was incredibly impressed by the knockout. Take a look at the great reactions:
Pico is the future of Bellator.