Halladay's wife, Brandy, and their two children, Braden and Ryan, sat in the front row and listened to remembrances from close friends such as Cole Hamels, Chase Utley and Chris Carpenter, former Phillies manager Charlie Manuel and longtime Toronto general manager J.P. Ricciardi. At times it was difficult to watch, and no more so than when Brandy later took the stage to talk about her late husband of almost 20 years.
"Everybody says, 'There are no words.' Clearly you're all wrong, there are a lot of words," Brandy said while fighting back tears from a podium that was located directly behind the pitching mound that Halladay stepped on so many times before. "I have a lot of words."
The ceremony opened with a video tribute that included highlights from Halladay's 16-year career in the Major Leagues, showing moments from Toronto, where it all began, and Philadelphia, where Halladay tossed a perfect game and fulfilled his dream of reaching the postseason. The montage focused on Halladay's charitable contributions off the field and the post-retirement joy he found in coaching his sons' baseball teams.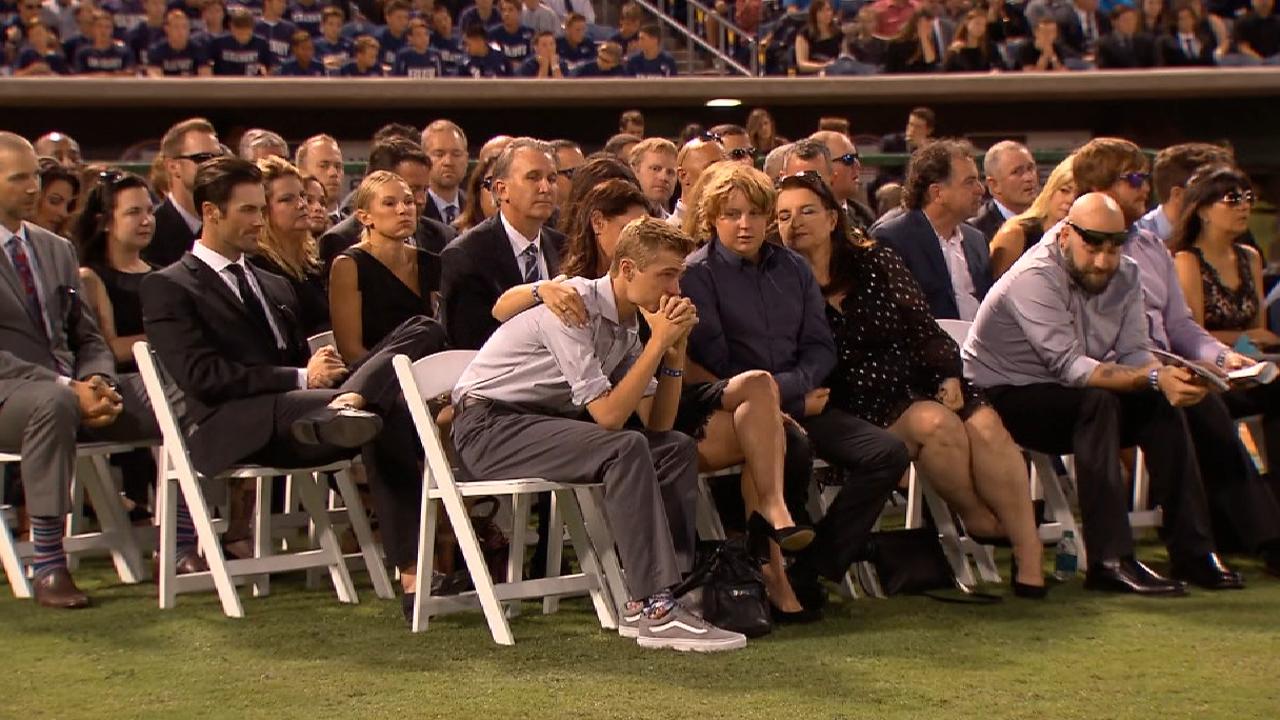 After that, one by one, nine speakers took the stage to share their personal stories. Ricciardi wrote an open letter about how he got to spend eight years watching the best pitcher in baseball. Utley talked about Halladay's legendary workout routines, and Carpenter spoke candidly about the impact Halladay had on his career and the frequent fishing trips they took together.
Everyone knows what type of pitcher Halladay was. The numbers speak for themselves, and he's likely a future Hall of Famer, but the recurring themes throughout Tuesday's ceremony were Halladay's character, his influence as a father and his overall humility. Brandy spoke about the side of Halladay that the public rarely got to see. How committed he was to his family and the human component of the man that many people looked up to as a hero.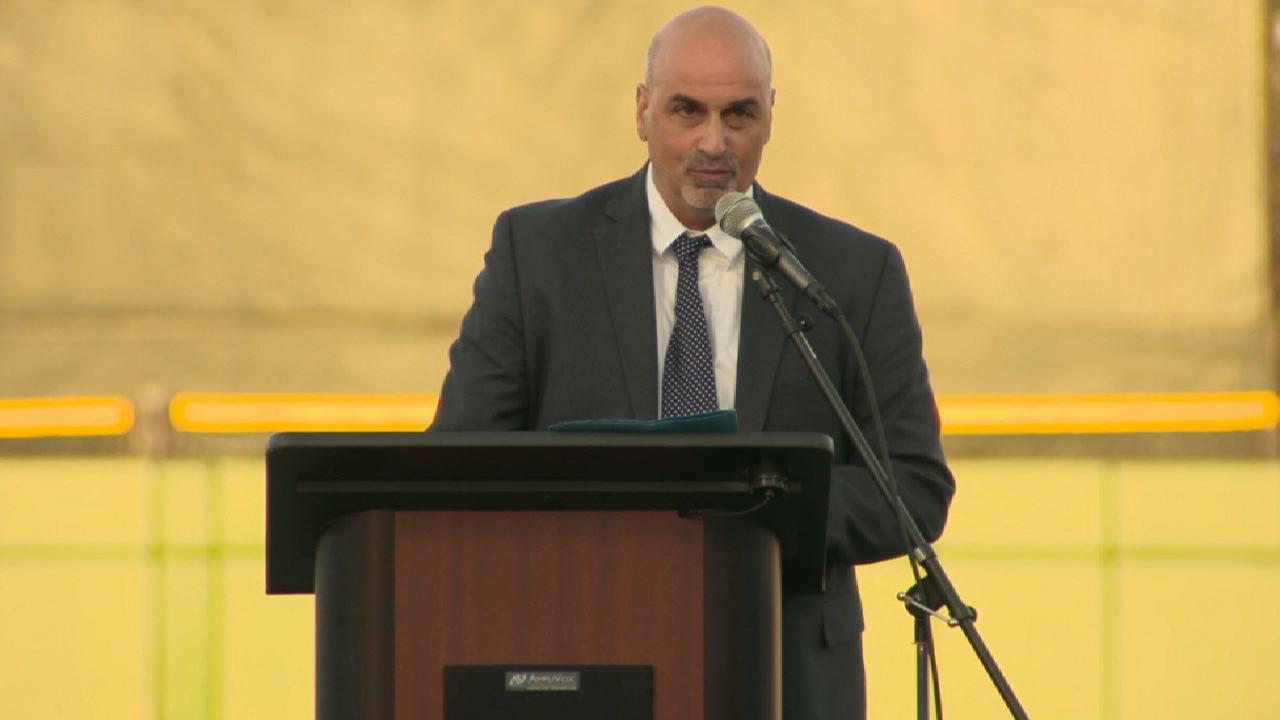 "I have heard that Roy's had a lot of professional accomplishments, I guess he was a pretty good baseball player," Brandy said. "I remember some of that. I remember watching him dominate, but I don't remember stats, numbers, even dates of so many of those important things that he did. I was the one worrying about how he would feel when he comes home. If the stress was overwhelming, if the media would be kind, because he took every single word to heart.
"I thought my role as a wife was to do everything else, so he could do his job, and it was overwhelming a lot of time, but I watched him suffer through pain, through fear, through stress. I also watched him accomplish goals and reach levels of excellence that were unreachable. Even Roy couldn't live up to the standard he set for himself."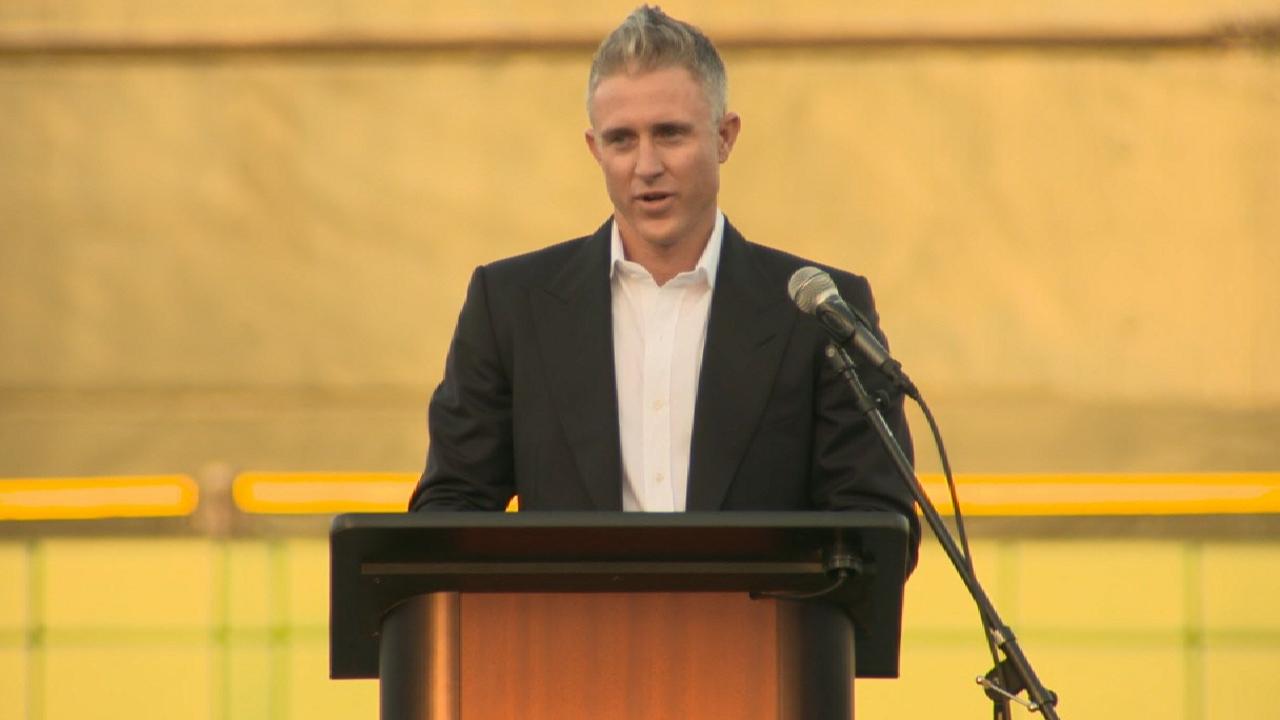 The Phillies and Blue Jays played an equal role in Tuesday's ceremony, which is just how Halladay would have preferred it. On one side of the podium was a photo of Halladay in a Philadelphia uniform and a red bouquet of flowers that formed No. 34. On the other, a photo of Halladay in a Toronto uniform and a blue bouquet of flowers representing No. 32.
Each organization was represented, along with members of the Clearwater community, where his family now lives, his home state of Colorado and countless number of people whose lives he touched over the years. It was somber and sad, yet in some ways uplifting to hear just how important Halladay was to so many people.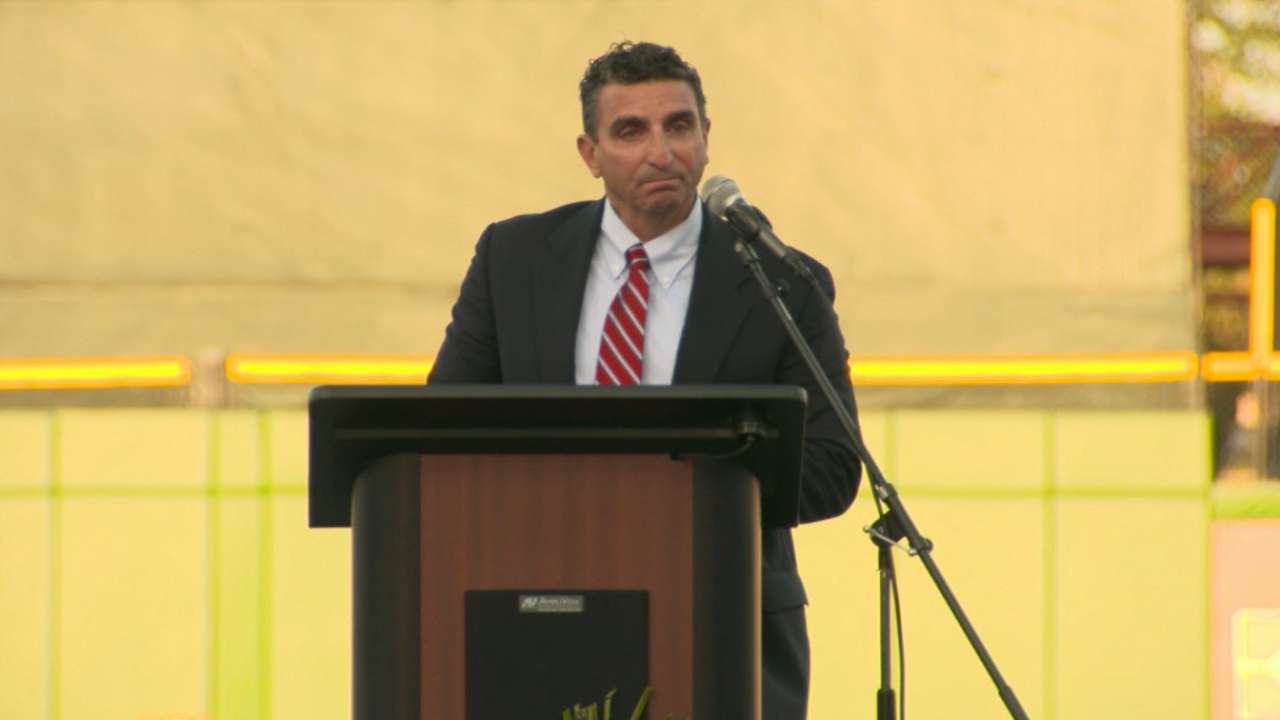 "He was the most humble being I've ever met," Hamels said. "But on the outside he was a loving father, a loving husband and that really exemplifies more than the game of baseball. We live a very fortunate life being able to play the game of baseball, and it's what we do with it after the fact.
"Brandy, Braden and Ryan, we are here for you. You guys hold such a special part in our heart, and Roy's legacy does live within you guys and we want to be a part of that. You really do exemplify who Roy was, and I know we're all very excited to see what you're going to become."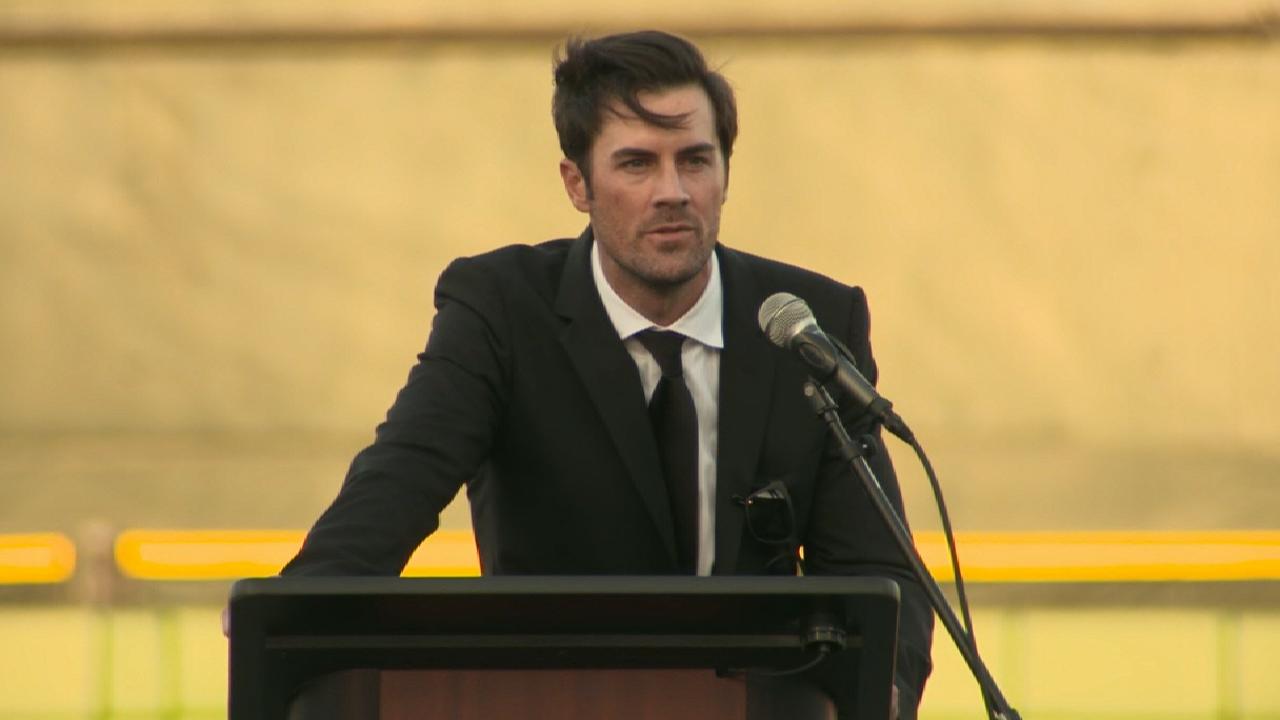 Gregor Chisholm has covered the Blue Jays for MLB.com since 2011. Follow him on Twitter @gregorMLB and Facebook, and listen to his podcast. This story was not subject to the approval of Major League Baseball or its clubs.