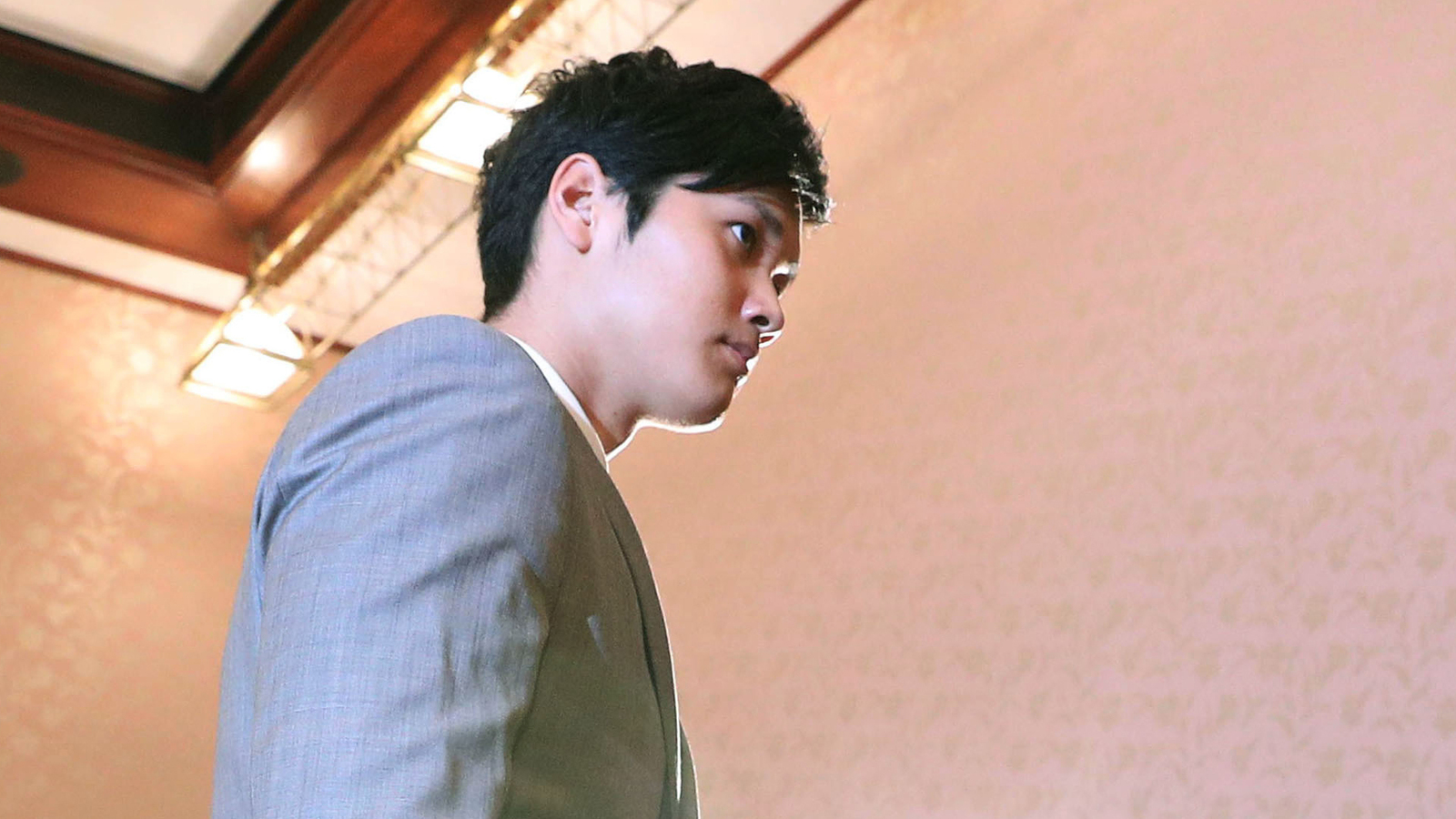 Nov. 11, 2017; Tokyo, JAPAN; Shohei Ohtani, a Japanese baseball player with Japan's Nippon Ham Fighters, holds a press conference. 
Kyodo News/Sipa USA via USA TODAY NETWORK
A few MLB teams are gearing up to make themselves as appealing to Shohei Ohtani as possible.
Both the Los Angeles Angels and Seattle Mariners made trades with the Minnesota Twins on Wednesday night to increase their international signing bonus pool.
MLB.com reporter Mark Feinsand reported that the Mariners made a trade with the Minnesota Twins to acquire $1 million in international signing bonus money.
The Angels also made a trade with the Twins to add $1 million in signing bonus space.
The Twins were among the teams with the most available signing bonus money, which is why they were able to make these deals. They were not among the teams invited to meet with Ohtani, so they didn't have as much use for the extra money.
This is the second time the Mariners have made a move like this to increase their bonus money pool. In November, they made a trade with the White Sox to add $500,000 to their pool. The latest move gives them upwards of $2.5 million to offer Ohtani. The Angels now have around $2.3 million to offer him.
Whichever team Ohtani chooses to sign with will owe his Japanese club a $20 million posting fee. That's completely separate from the money Ohtani will make. Due to his age, Ohtani can only sign a minor league contract and is subject to the international bonus pool.
The Mariners and Angels were among the seven teams to meet with Ohtani in Los Angeles this week. Both teams could be more appealing than an NL team because of the DH option they could offer Ohtani, who wants to hit in addition to pitch. The Texas Rangers were the other AL team to meet with him. They already have the largest available bonus pool.