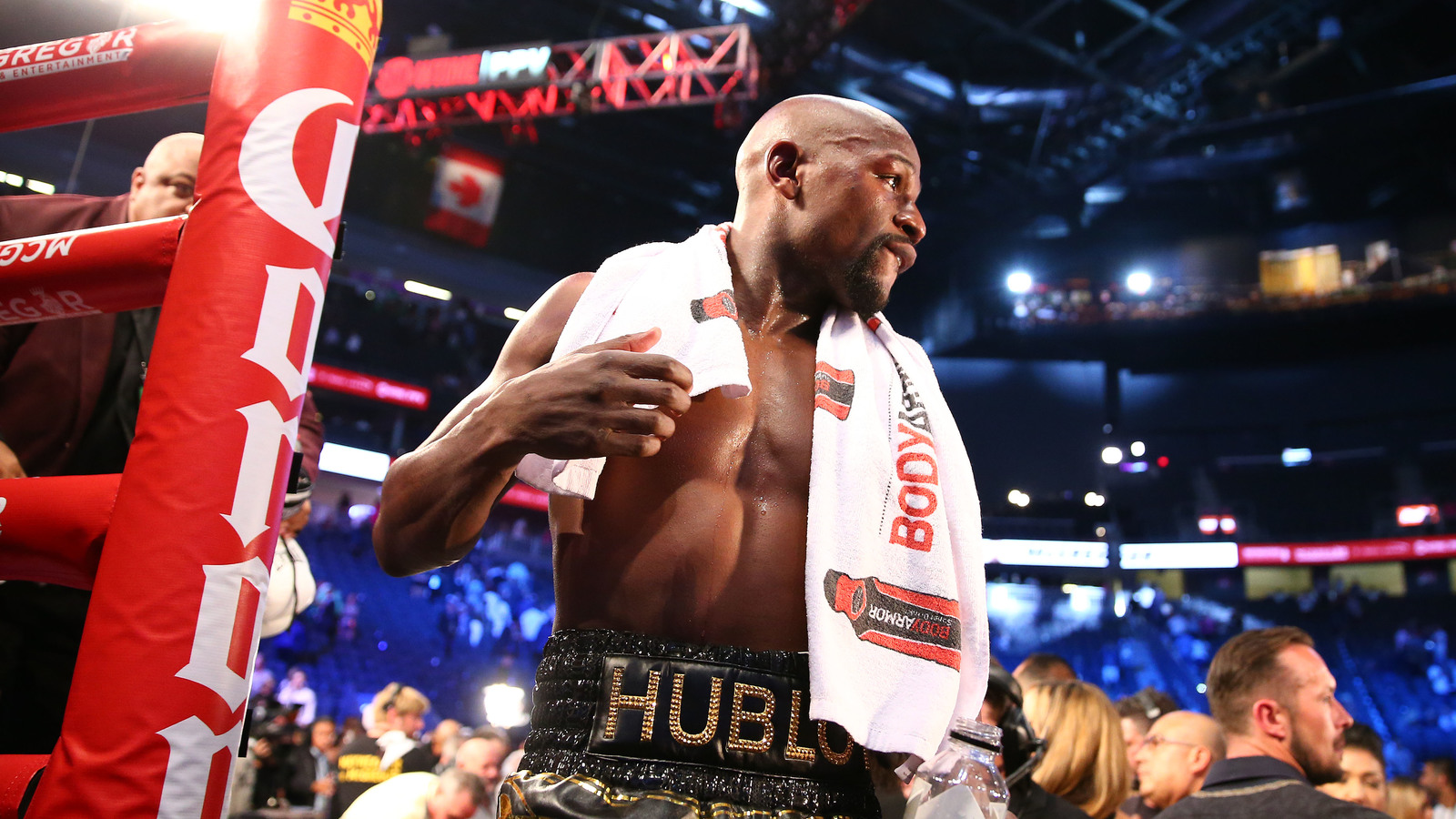 Aug 26, 2017; Las Vegas, NV, USA; Floyd Mayweather Jr. following his tenth round TKO victory against Conor McGregor at T-Mobile Arena.
Mark J. Rebilas-USA TODAY Sports
Floyd Mayweather took a trip to China, and he ended up with a pet panda — sort of.
While in China, Mayweather paid nearly $15,000 as an adoption fee to the Chengdu Research Base of Giant Panda Breeding. The fee gave Mayweather naming rights to a 1-year-old panda for a year. And guess what Mayweather named the panda for now? TMT Floyd Mayweather.
The panda was previously named "Maodou."
Mayweather shared some photos on Instagram from his trip to China. In one post, he said he was paid $3 million for the trip.
First Mayweather goes to Russia and ends up with a pet tiger, and now he goes to China and adopts a panda. What will come next?