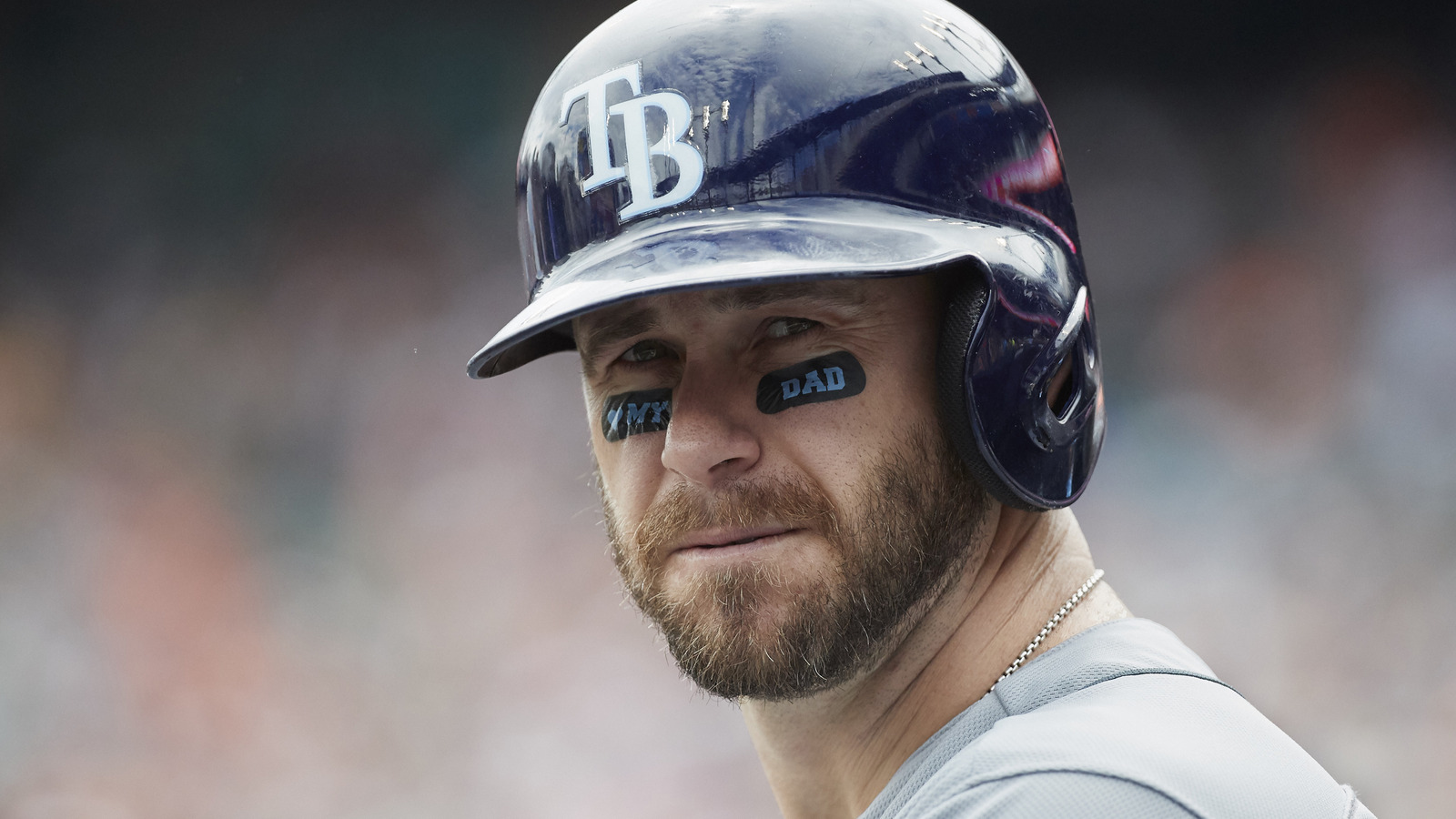 Rays third baseman Evan Longoria takes his "Game of Thrones" viewing very seriously.
Rick Osentoski-USA TODAY Sports
Evan Longoria bluntly warned his Tampa Bay Rays teammates on Monday that any spoilers concerning "Game of Thrones" won't be well received.
Longoria apparently missed the second episode of the smash HBO series' seventh and penultimate season Sunday night, entitled, "Stormborn." So, the Rays slugger wrote a very pointed message on a whiteboard in the clubhouse making it clear that any commentary about the episode would be greeted as coldly as the touch of a White Walker.
"There are people here who have not watched #GoT episode 2," Longoria wrote in his message. "Keep conversations at a whisper please!"
There's been no word out of the Rays clubhouse just yet whether or not Longoria's "No Spoilers" edict was followed to the letter.
But Longoria's "Game of Thrones" fanboy status previously was firmly established with an Instagram post ahead of the Season 7 premiere earlier this month.
Longoria posted a photograph of Jon Snow's hand wrapped around his sword, Longclaw.
The message? "What house are you with? #winterishere #Longclaw #HouseLongo."
Winter is here, indeed.
"Game of Thrones" without question is become a pop culture phenomenon that transcends conventional television viewing. It has essentially established complete dominion over the world of sports over the years, and Longoria's warning to his teammates only demonstrates that trend will continue until the beloved series closes with a Season 8 next year.