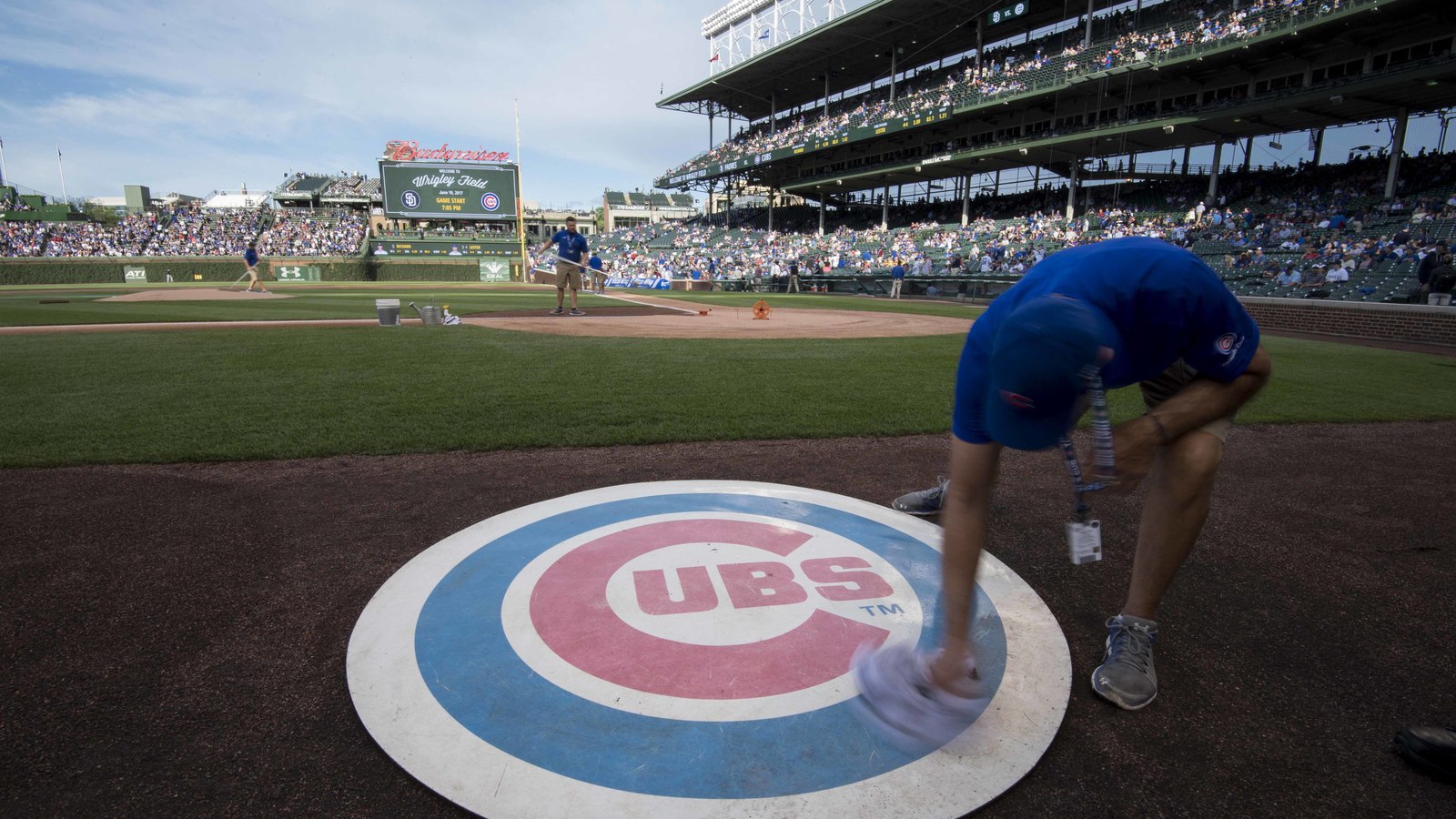 Jun 19, 2017; Chicago, IL, USA; A member of the grounds crew wipes off the Chicago Cubs' on deck logo prior to a game against the San Diego Padres at Wrigley Field. 
Patrick Gorski-USA TODAY Sports
Sammy Sosa might be the Chicago Cubs all-time home run leader, but apparently that's not good enough to get him back in the good graces of team brass.
Owner Tom Ricketts said Saturday that the slugger needs to "put everything on the table" in regards to his alleged steroid use if he ever wants to be welcomed back by the Cubs.
"Players from that era owe us a little bit of honesty," Ricketts said during the team's annual fan convention. "The only way to turn that page is to put everything on the table."
Yikes. This from the same guy who brought in Manny Ramirez as a hitting consultant.
According to ESPN, it isn't the steroid use that bothers him (obviously…see Ramirez and his two suspensions), it is Sosa's constant denials of PED use.
As mentioned, Sosa'a 545 home runs is the most among all Cubs players. In 1998, he was named the National League MVP after leading Chicago to the playoffs. 2018 marks his sixth year on the Hall of Fame ballot. He has yet to garner more than 12.5% of the vote.
Sosa hasn't been invited to take part in any team activities since his 2007 retirement.